Hepatitis C Treatment: Travel to India to Buy New Hepatitis C Cure
All-inclusive Medical Tour to Buy a Hepatitis C Cure
New Hepatitis C Treatment: 100% Legal, Affordable, Reliable
100% AFFORDABLE
We provide a cost-effective solution: access to the latest hepatitis C cure.
100% LEGAL
Unlike ordering through online pharmacy, buying the hepatitis C cure with doctor's prescription in India for personal use is 100% legal.
100% RELIABLE
Our customers trust us to keep their information confidential. For everything else, there is Paypal Buyer Protection and travel insurance.
What We Offer? Affordable Hep C Treatment
Best International Hospitals
Quality Service: New Hepatitis C Cure

Highly qualified physicians and hospital support staff


Internationally accredited medical facilities


Significant cost savings compared to private domestic healthcare


Modern labs with the latest technologies


Fluent English-speaking staff


Tailor-made services: interpreter, private chef, dedicated staff, etc.


No waiting lists for hepatitis C treatment

Cure Hep C Approach, step-by-step
Day 1 : Welcome to India!

When you arrive to India, everything will be already organized for you in the most efficient manner: accommodation, transportation, doctor appointment, lab tests, and dinner options.
Our guide will be waiting for you in the airport and will take care of you and all your needs:
Airport pick up and transfer to the hotel or resort that was chosen by you before the trip
Check-in
Review of appointment schedule together
A smartphone with a local SIM card, so that you can always stay in touch with your guide
Enjoyable and relaxing rest of the day
Your guide will become your tutor in India and will be able to help with whatever you need, 24/7. We understand your need for privacy, so when your guide is not around, he or she will be just a phone call away from you.
.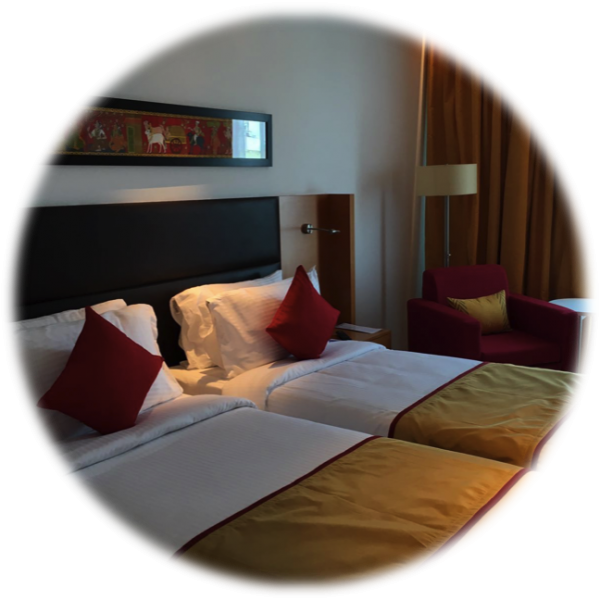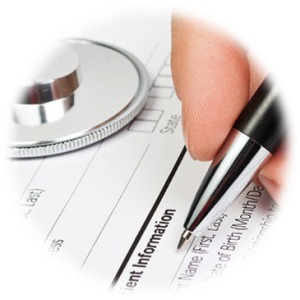 Day 2 : Meet Your Doctor
The second day is dedicated to medical checks and doctor appointment that will be already booked for you.
Hotel pick up and transportation to the clinic
Scheduled appointment with no waiting time
Help from your guide, who will be there to ensure that everything goes smoothly
Lab test (and optionally, liver scan, if requested)
Doctor's appointment
If you have question about your treatment or need clarifications, don't hesitate to ask your doctor! This is the right time!
Prescription of sofosbuvir – ledipasvir and / or other medication, according to doctor's examination (i.e. ribavirin)
Appointments review for the day after
Back to the hotel for relaxing rest of the day
(Optionally: town visit, appointment in the spa, visiting local tourist's attractions, souvenir shops, etc.)
Day 3 : New Hepatitis C Drug
The third day is usually very relaxing:
Pick up at the hotel after breakfast
Pharmacy visit (scheduled with the pharmacist)
Purchase of your medication
Travel back to the hotel, great relief and satisfaction, enjoying India
Farewell dinner
The main objective of this journey is buying the prescribed medical drug. This is why we chose to dedicate an entire day to the pharmacy visit.
Sofosbuvir  and Sofosbuvir – Ledipasvir  are very expensive drugs by Indian standard, and they are nevertheless in very high demand. We have established the agreement with several accredited pharmacies and they will be notified about your visit and your needs in advance. However, just to avoid any last-minute surprises and unexpected stress, we suggest buying the medication at least one day before your departure.
You will have a genuine prescription from Indian hepatologist. This allows buying the medication legally, directly at clinic pharmacy or any licensed pharmacy.
Why do you buy it in person? Why won't we buy it for you?
You have a total control of the process
You are sure that the product is genuine, with clear origin
You can verify the batch number, production license, and expiration date
You see the price, so you are sure that you don't pay anything extra
You are the only one to touch your package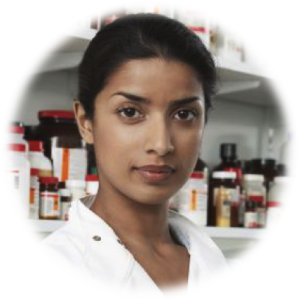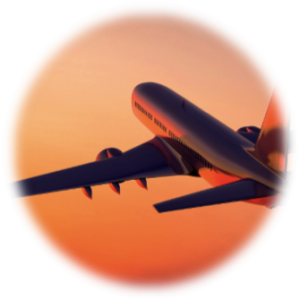 Day 4 : Good-bye, India!
The departure day:
Review of flight schedules and travel documents
Pick up from the hotel few hours before your check-in time
Airport transfer
Check in and flying back home
More…
About India

Why India?

India is an enormous country, both in size and in population. With its growing population of billion people, the country represents a big market for pharmaceutical industry. Even though some of the areas are completely rural, the developed parts of India can offer excellent quality standards. The medical and pharmaceutical fields are equipped with modern labs and experienced personnel, and some medical facilities can compete with the most progressive hospitals in the US and Europe.

High quality, low price

With its high-quality standards and the most competitive prices, India is a very tempting destination for people who want  to be treated for certain medical conditions, especially when emergency treatment isn't required, like in case with hepatitis C treatment. The pharmaceutical industry in India ranks 3rd in the world terms of volume and 14th in terms of value. Hyderabad is one of the major Indian pharmaceutical hubs, along with Mumbai and Bangalore.

Best generics

India gained its position on the global pharmaceutical market thanks to its innovatively engineered generic drugs and active pharmaceutical ingredients (API). There is currently more US FDA-approved manufacturing facilities in India than in any other country outside the U.S.
High quality and affordable price of Indian generics make them extremely popular, particularly among non-profits. MSF, for instance, claims that around 80% of the AIDS medicines that they use are Indian generic drugs. They also use Indian generics to treat hepatitis, tuberculosis, malaria and other infectious diseases.

In terms of treatment efficiency, new hepatitis C treatment, generic sofosbuvir and sofosbuvir – ledipasvir, are equivalent to the branded formulations.

About Hepatitis C

Is there a cure for hepatitis C?

Hepatitis C is an infectious disease affecting primarily the liver and caused by the virus.

The patient often shows no symptoms and this is why the large number of the infected people is not diagnosed until a much later stage.

The untreated chronic hepatitis C infection may lead to liver scarring (fibrosis) and ultimately to cirrhosis, liver failure or liver cancer.

Before

Until 2013, the common hepatitis treatment was a combination of antiviral drugs interferon and ribavirin. With a success rate about 50%, those drugs required the treatment that lasted generally between 6 and 12 months.

The serious side effects of interferon such as flu-like symptoms, hair loss, nausea, depression and low blood counts often forced the doctors to stop treating their patient before the treatment results could be seen.

Today

In 2013-2014, a breakthrough happened in the hepatitis C treatment: FDA approved several new drug products. Among those are sofosbuvir and sofosbuvir – ledipasvir combination.  The treatment duration was reduced, for most cases, to 12 weeks.

The new drugs cause very little side effects and show very high success rates. For instance, success rate of sofosbuvir-ledipasvir for genotype 1 hepatitis is about 98%.

Hepatitis C Treatment: Bad news

So the cure finally exists! What's the bad news then?

Unfortunately, everything comes at its cost.

The full treatment in the US and Europe comes with about $90,000 bill.

State welfare in Europe only provides support in particular cases, when the patient presents the advanced stage of the disease. Ironically, the earlier the stage, the higher are the success rates of the treatment.

In the USA and Canada, not all the private insurance packages cover such a treatment. The insurance companies also refuse paying in many specific cases, such as alcohol abuse in the past. Finally, not everyone can afford a private insurance, and especially with an existing condition like hepatitis.

Essentially, less than 10% of the hepatitis C patients can afford the new, miracle treatment. The remaining 90% are left to wait.

Good news: Hepatitis C Cure in India

What many of us in the US and Europe don't know is that the new generation drugs just started being available for quite a modest price.

India, where the hepatitis C is very common, has signed a special agreement with the company holding a patent for this new medication. With its recent rapid economic growth, its growing population of one billion people, its cutting-edge facilities and experienced professionals, India is able to manufacture a high-quality product for its citizens at a much lower price.

Two Indian pharmaceutical giants (Hetero and Natco pharma) previously already known for anti-viral drugs production and, specifically, for HIV treatment, were recently licensed to produce the combination drugs LEDIFOS™ and HEPCINAT-LP™ .

The trial results published in January 2016 confirmed the success rate of 97,3% for the patients with genotype 1.

Those drugs are only available for sale in India, and only with the valid nominal prescription given after comprehensive examination of the patient.

About Treatment

New Hepatitis C Drug

Treatment with new hepatitis C drug is recommended in all patients with chronic hepatitis C who are not at high risk of dying from other causes. Currently, due to elevated cost of medication, it is recommended that the patients with the highest complication risk (fibrosis or liver scarring level) are treated first.

Among the most commonly used hepatitis C drugs are sofosbuvir (used in combination with ribavirin and sometimes interferon), sofosbuvir and ledipasvir combo, sofosbuvir and daclatasvir combo.

Recommended treatment depends on the type of hepatitis C virus – also known as genotype – of infected person. The efficiency of the hepatitis C treatment depends on the genotype and treatment duration, but is generally over 90%.

About Us

Cure Hep C project was started by a group of colleagues and friends. Why?

About six months ago a friend of ours was denied access to hepatitis C treatment in France. His illness wasn't considered "serious enough" for state insurance to cover his treatment. And yet, the new hepatitis C treatment existed and was very effective – just not affordable.

Fortunately for our friend, our experience of over ten years in the international environment and a wide network of contacts throughout the world allowed us to find a solution. The idea of Cure Hep C was born, and a company called Arimedio – Affordable Remedy – was found.

Today Arimedio offers a Cure Hep C solution for those who, like our friend, are not taken care of by social security and who don't want to stay in a waiting list for years and see their disease progress. It is also for those whose private insurance won't cover their hepatitis C treatment – or for those who don't have an insurance at all. Most importantly, it is for those who can't afford to spend $90,000 or even $45,000 to cure hepatitis C with branded hepatitis C drugs.
Selected Offers
Cure Hep C
Translation of medical records
Transfer airport – hotel – airport
Accommodation in a 3* hotel
Guide and driver with a private car
–
–
–
Additional medical examinations, if required **
Prescription for hepatitis C treatment
Reservation of new hepatitis C drug in a pharmacy
New hepatitis C treatment for 12 weeks ***
Cure Hep C
Translation of medical records
Transfer airport – hotel – airport
Accommodation in a 4* hotel
Guide and driver with a private car
Smartphone with an Indian number *
City Tour
–
Additional medical examinations, if required **
Prescription for hepatitis C treatment
Reservation of new hepatitis C drug in a pharmacy
New hepatitis C treatment for 12 weeks ***
Cure Hep C
Translation of prior medical records
Transfer airport – hotel – airport
Accommodation in a luxury 5 * hotel
Guide and driver with a luxury car
Smartphone with an Indian number *
City Tour
Private Chef
All medical examinations **
Prescription for hepatitis C treatment
Reservation of new hepatitis C drug in a pharmacy
New hepatitis C treatment for 12 weeks ***
Additional information:
These commonly proposed tour packages can be tailored based on your needs and requirements. For instance, you may choose to stay in 5* hotel, but to bring all your medical records with you. Ask us for a quote!
* The smartphone with an Indian number is provided for the duration of your stay in India. It is meant to be used for local calls, such as contacting your guide. We kindly ask our customers to use Skype for international calls.
** Includes the cost of medical examinations (blood test, fibroscan, ultrasound, etc.) that are deemed necessary by treating practitioner in order to prescribe the applicable treatment scheme.
*** The medication price for a 12-weeks-long treatment is included in the package price for a sole purpose to help our customers estimate their expenses. We do not sell any medication. Accompanied by our guide, our clients buy the antivirals for hepatitis C treatment directly at the pharmacy, using their prescription given by Indian hepatologist.
For the reference, retail price for 12 weeks of treatment in Indian pharmacy is about $1100.
According to the patient's genotype, the drugs indicated for the treatment of hepatitis C could be sofosbuvir, sofosbuvir and ledipasvir or sofosbuvir and daclatasvir combinations.
Attention. In some cases, depending on the previous treatment history with interferon-ribavirin, 24-weeks treatment course with hepatitis C antiviral drugs might be needed and prescribed by the doctor. If the customer agrees with the extended treatment scheme, he must pay the supplement separately, in the pharmacy. To avoid last-minute surprises leading to increased costs, we ask our customers to provide their medical record for the doctor's attention prior to the trip.
What our customers say
The Indian drug works ... and without any side effects! I am very happy to share this great news with you all!

I was super nervous, so after two weeks I went to do the blood tests... and my viral load dropped to just 46 IU / ML! For the first time in 15 years I have seen my AST and ALT normal!

I was so excited flying back that in Munich airport I was immediately stopped for inspection. I was hyperventilating and panicking ... But it was enough to show the prescription and after a short check of my baggage ... with a smile the German customs officer wished me a good day!
Arimedio India Private Ltd
+1 857 293 0179 (US)
506, Prakruti Dew Drops, RTC X-Roads, Hyderabad 500020, India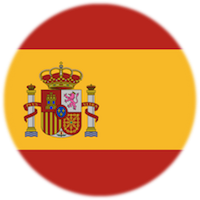 Ver esta página en español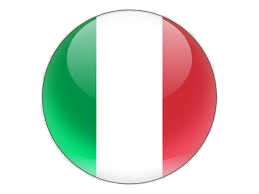 Visualizza questa pagina in italiano
Have a question? Need a quote?