Why Cure Hepatitis C with Us?
Without a doubt, India can be a difficult country for a tourist.
India is beautiful but diverse. There are not only ancient temples and centuries of traditions, however India is also striking poverty, constant bargaining, and bribery that starts as soon as you set your foot in the airport. The sound of taxis honking is non-stop.
Surprisingly, there's also a language barrier – if an Indian wants you to understand him, great, but sometimes Indians just want to take advantage of the situation and will sound confusing and incomprehensible. It's amazing what a third-world taxi driver can do in order to get a few extra bucks from "rich tourist". Their imagination comes up with anything from driving in circles to lies, threatening and pretending to be a police officer – and fake ID's are involved, too!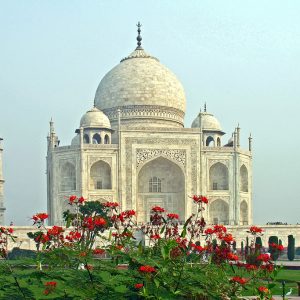 But India doesn't have to be frightening or challenging. As long as you have a reliable local person by your side, life changes like by magic. And this is what we do: we take care of everything in India for you to make sure that you have the smoothest travel and the most enjoyable experience..
Can't I Treat Myself On My Own?
Of course you can! We aren't saying that going to India on your own and buying the medicine is impossible. Where there is a will, there is a way, right? However, from our experience in navigating international relationships, we've seen quite often, that those unfamiliar with other cultures and logistics can prove long, difficult, and expensive.
For example, it's important to know that hepatitis C treatment is only sold with a prescription from an Indian hepatologist. If you find a pharmacy that's ready to sell you a drug without the prescription, beware. It can be a perfectly good medicine – or a fake. The problem is, you'll never know.
Verifying that the drug is genuine is also quite challenging. Even with the batch number printed on the box, you wouldn't know if this number actually means anything, and nobody will explain to you how to check.
Most of the time though, a reputable pharmacy won't keep the medicine you need in stock. The genuine drug is too expensive, and the pharmacy prefers calling an authorized dealer who delivers just in time, not just in case.
So, to get a medicine one needs to see a doctor first. Finding a good, experienced specialist who you can fully trust is challenging enough in your home country, let alone abroad where you don't know anybody. Again, this is where our expertise comes to your benefit.
A random doctor that you come to see, without prior agreement, might not accept your tests from home. In fact, many wouldn't don't accept lab work results outside of their preferred network – after all, they are responsible for your treatment and they have no way to check that the medical data that you show them is accurate! Sometimes it is just a hospital policy, and sometimes it's just a way of making money, but you may be forced to redo all of your blood work and examinations.
Doing all the tests in India costs more and requires a longer stay. Genotyping may take few days; checking for viral load can take a week or even up to 10 days if you're unlucky. And longer stay means longer time away from work and more money spent on hotels.
In regard to booking a hotel in India, even booking a place to stay can be complicated. Trustworthy sites like hotel.com and booking.com show you one rate, but when you arrive, prepare to pay 30-40% extra. The polite concierge will explain to you about booking tax, service tax and city tax and you will have no idea if it's the same as "breathing and coughing tax", or if it's completely normal, like tipping back at home, for example.
Trust In Experience
It is a simple fact that when someone does something often, they do it better. They are just more skillful, more efficient. Imagine a blacksmith or a shoemaker, a software engineer, a sales person or a graphics designer.
In Cure Hep C, this is what we do: we help people to get their hepatitis C treatment. We are known and trusted in this field. Our relationship with Indian healthcare providers allow us to find and negotiate better hepatitis C treatment deals for our patients: with hotels, with hospital, with pharmacies.
So we offer you just that: a worry-free journey to India that feels more like a short holiday than a hospital visit.
Most importantly, you don't just benefit from our services during your trip to India. You can actually benefit from hepatitis C treatment and virus-free life, and this is a whole different story!
The Path To Curing Hepatitis C
Traditionally, it has been argued that not every person suffering from hepatitis C actually suffers – and requires a treatment. This is a minority opinion, primarily based on long history of interferon therapies and severe side effects. The supporters claim that since not everyone progresses to cirrhosis and life-threatening liver disease, treating HCV infection is not as crucial as we may think.
What we know is that you can't tell this to a person who lives in a constant stress and fear of transmitting HCV to their sexual partner. Try telling this to someone who lives with this chronic disease who has to watch their diet and to refuse a wine glass every time. Or try telling this to someone who lives in a never-ending uncertainty, not knowing if they will one of those who develop cirrhosis and liver cancer.
You can't tell this opinion to a woman in her late thirties who would like to have a child, but is too afraid to transmit the disease, or to a couple who had their IVF put on hold because "insurance says that in order to qualify, we need to treat all the STDs first".
Ironically, in many European countries the same insurance says that in order to qualify for hepatitis C treatment, one needs to develop severe liver scarring already. Vicious circle?
The benefits of treating hepatitis C and reaching SVR are infinite. The most straightforward is, of course, the fact that the liver starts healing and functions better once the hepatitis C virus is gone.
The liver is a very powerful organ capable of rebuilding itself over the time; evidence exists that even cirrhosis can be reversed once SVR is achieved. With liver shape returning slowly to normal, liver functions recover, too: liver enzymes and platelet counts of cured patients improve.
Overall, the life expectancy increases while the risk of liver-related mortality decreases by 90%; the risk of developing liver cancer is reduced by 70%.
The number of so-called extrahepatic conditions (that is, medical conditions that occur outside the liver) can clinically improve or disappear once hepatitis C is cured. Virus-free people report reduction in anxiety, fatigue, depression, chronic pain and insomnia. As one patient put it, "I had no idea how sick I was until I got cured."
Cryoglobulinemia, a dangerous condition found as a symptom in 35% of chronic hepatitis C infections, can lead to blocked blood vessels and gangrene of toes and fingers. Studies show that this disease often disappears when SVR is achieved.
Curing HCV also reduces the risk of developing diabetes.
Perhaps one of the great advantages of curing hepatitis C, aside from the physical prognosis, is improved self-esteem and peace of mind. There's no more risk to transmit the disease to sexual partners or children, no more fear for the loved ones, no more feeling "contagious".