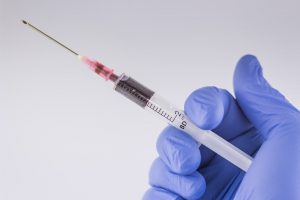 Like most of the people, we all knew that hepatitis C existed, but it was just an empty word. It's as if it existed in some other, parallel world. That was until one sunny day in August, when Filippo got a call from a close family friend.
A friend, who prefers to stay anonymous and wants that we call him Ben, has just donated blood for a good cause and got shocked with the routine blood test result.
At first, the situation sounded not that bad to Ben. He started looking up for information and found out that very recently the cure was found, and not just some palliative treatment, but a real cure that allows getting rid of the virus.
Then, he saw a specialist and his hopes were dashed. The doctor confirmed that indeed the new effective drugs exist, but stay extremely expensive.
'The situation in Europe is scandalous,' he said.
The doctor explained to Ben that the expensive drug is reserved for critical patients, and Ben's condition is not yet that heavy, so he is not yet eligible for free new treatment. Ben was given a choice to remain on the waiting list, or consider the old-fashioned interferon – ribavirin combo.
'The problem is, with genotype 1 my chances are about 50%. And the doc says, with the side effects of that treatment I might actually just harm myself.'
Frustrated, Ben wanted to know if in Italy the situation was any better.
'I know that I'm not just about to die, but… I just don't want to wait for who knows how long! They say, if I pay it myself, it's a least 72,000 euro. I could sell the house, but I still have the mortgage to pay. This is just… so unfair.'
From this point, a teamwork started. Filippo contacted his friends from all over the world, looking for solutions in different countries. Finally, Ganesh confirmed that in India the licensed generic version was about to be released. The trials and research showed that the drug had the same composition and success rate, but at affordable price.
'I'll see what we can do. Maybe your buddy can get it, even if he's a foreigner,' Ganesh said.